The Festival of Animals at Twycross Zoo aimed to celebrate all animals - big and small, and to teach visitors about conservation and how they can help protect the planet and its wildlife. They wanted some fun interactive activities around the zoo and I thought of creating some 'reveal' style art installations, which we then developed into a "Make Your Mark for Conservation" campaign. Guests were invited to add their hand print to some boards, and in doing so pledge what they are going to help the planet. At the end of each day, once the paint was dry, the vinyl clear sticker illustrations were removed to reveal the final art. Guests commented how much they and their families really enjoyed taking part in this activity, and is been really great to see them pledging to do their bit. Success!
 I adore working with the team at Twycross. They are incredibly passionate, love their animals. As it is a charity. by creating successful campaigns like this the Zoo can continue to conserve some of the most endagered species on the planet, support conservation, take part in breeding programmes and support welfare projects around the world.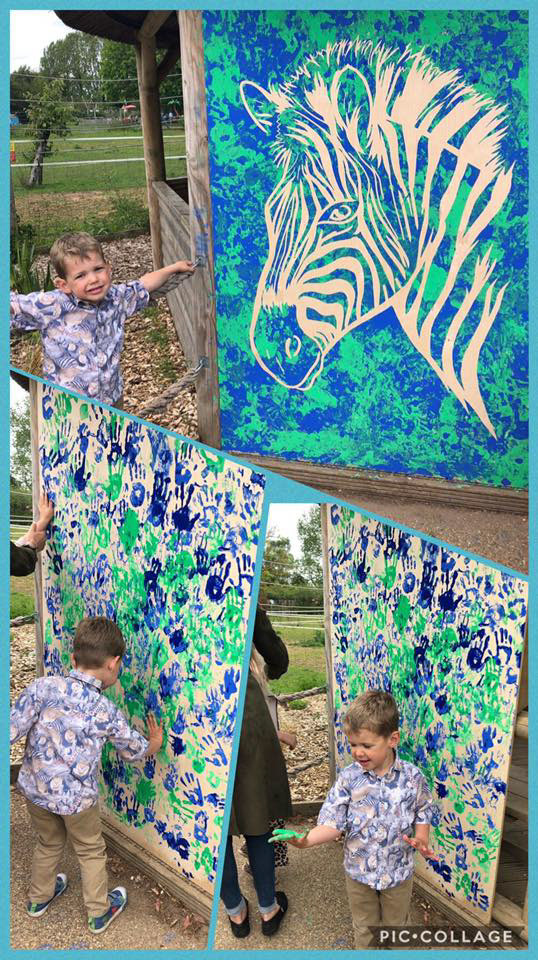 Each day toy animals were hidden around the zoo for lucky guests to find and keep! Every day was a different animal, from leopards to butterflies, to highlight the importance of caring for all animals.